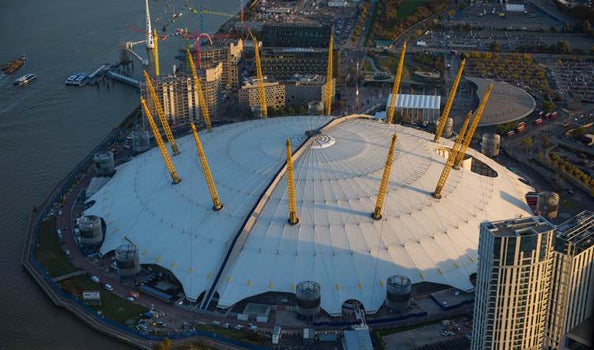 Set in a park and heralded by two huge 15-inch naval guns from 1914, this formidable museum looks at the horrors and heroics of modern war. In July 2014 it completed a major £40m refurbishment including new galleries created to mark the centenary of the start of the First World War. One particular strength is the way works by artists are interwoven with the exhibits, and another is its fearless display of colossal war machines, including a Harrier "jump-jet" hanging over the atrium and a "Humber Pig" armoured truck parked on an upper level. Powerful and thought-provoking, the galleries include one devoted to the Holocaust (no children under 14) and another to the brave stories that lie behind the awarding of the Victoria Cross and George Cross. Allow plenty of time.
Address: Lambeth Road, London SE1 6HZ
Opening times: 10am-6pm daily
Price: free with a charge for special exhibitions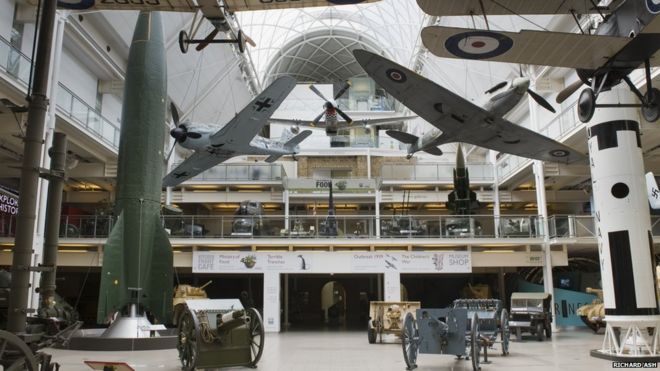 London Eye 
Soaring 135 metres above the River Thames, this slowly rotating observation wheel is a wonder to look at – and on a clear day the half-hour round trip is a memorable way to get a fine view over London. It is expensive, though, and the queues can be long. Tickets are sold in timed slots (buy a "Flexi" if you don't want to be tied down), and they include entry to a short "4D Experience" − worth seeing if you have children with you. Capsules can take up to 28 people, so try to go at a quiet time.
Address: London Eye, South Bank, London SE1 7PB (tickets 0871 781 3000, information 0800 093 0123; londoneye.com)
Opening times: typically 10am-8.30pm daily from September to March and 10am-9pm or 9.30pm from April to September, plus 10am-11.30pm on Fridays during July and August. There are occasional variances so check in advance of your visit.
Price: full standard price £21.50
Royal Museums Greenwich
Three outstanding attractions stand in and beside Greenwich Park, forming the nucleus for a rewarding day out. The Royal Observatory has been home to the Meridian Line, 0º Longitude, since 1884 and has a planetarium and exhibitions about the measuring of time and distance. The National Maritime Museum celebrates Britain's love of seafaring. The Queen's House, designed by Inigo Jones in 1638, exhibits fine art amid splendid interiors.
Address: National Maritime Museum, Park Row, Greenwich, London SE10 9NF
Opening times: daily 10am-5pm. Some late night openings for exhibitions Wed-Thurs. Check website for details
Price: free with a charge for special exhibitions
Shakespeare's Globe          
Set beside the Thames, this is a "best guess" reconstruction of a 1599 playhouse where Shakespeare worked and for which he wrote many great plays. It is both educational and enjoyable – after taking one of the 40-minute guided group tours, often led by an actor, you may well want to see a performance in this open-air theatre, which includes both seated and standing areas.
Address: 21 New Globe Walk, Bankside, London SE1 9DT
Opening times: exhibition open daily 9am-5.30pm. Tours run every half-hour. Opening times may change according to performance and rehearsal schedules, so check in advance
Price: full price £13.50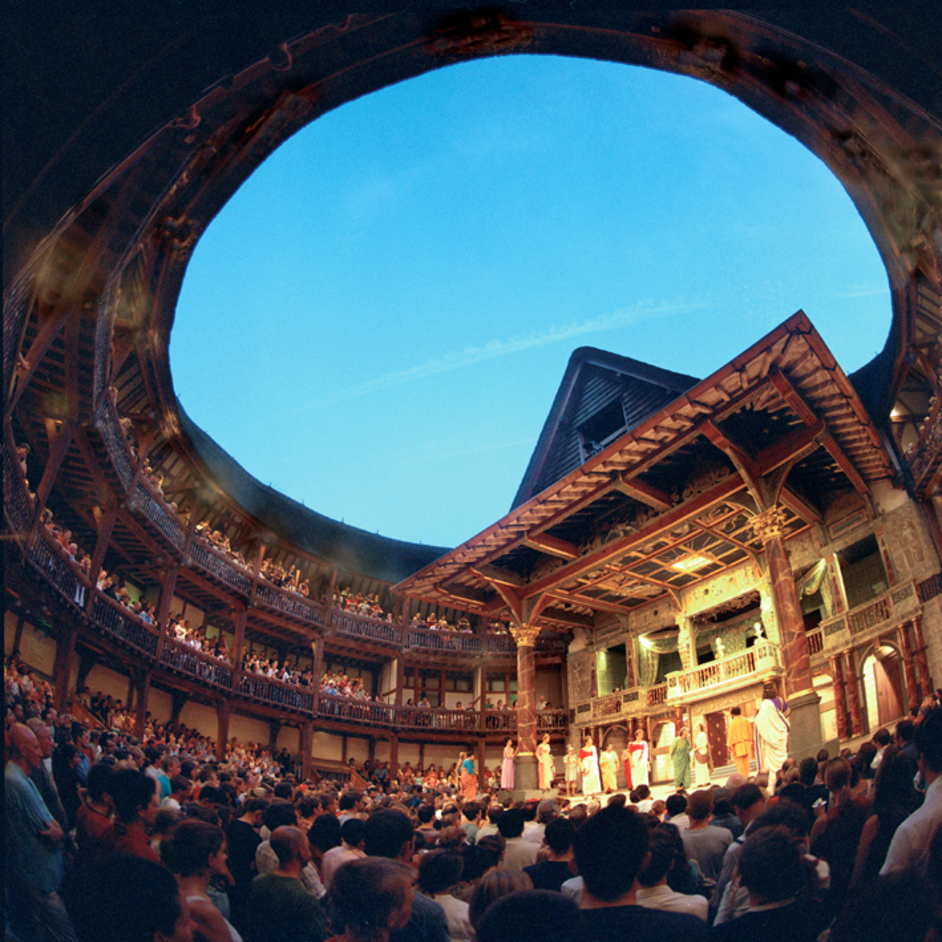 Tate Modern 
This former riverside power station is now an immensely popular museum devoted to modern and contemporary art since 1900. Major exhibitions are mixed with permanent collections featuring work by many well-known names from Monet to Pollock. The building is huge and often packed but it still delivers – it is a good idea to invest in the multimedia guides, and take advantage of late opening hours two nights a week.
Address: Tate Modern, Bankside, London SE1 9TG
Opening times: Sun-Thu 10am-6pm; Fri-Sat 10am-10pm
Price: free with a charge for major exhibitions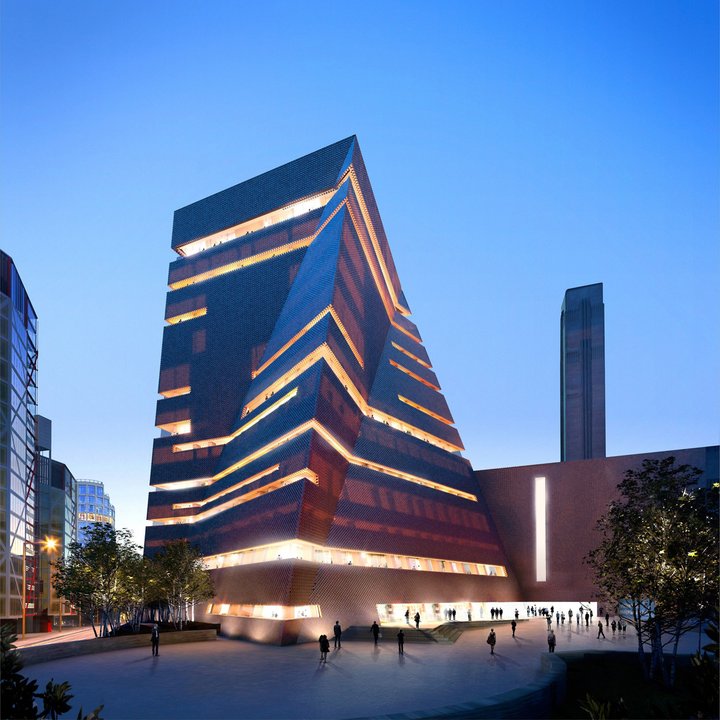 Design Museum 
This light and airy riverside museum is devoted to modern design. There is no permanent collection, but if one or both of the temporary exhibitions on show catch your eye a trip here can make a rewarding centrepiece for an outing. There is a good shop and café, plus the Blueprint restaurant above, and the views to Tower Bridge and Canary Wharf are exhilarating.
Address: 28 Butler's Wharf, Shad Thames, London SE1 2YD
Opening times: 10am-5.45pm daily
Price: full price £12.40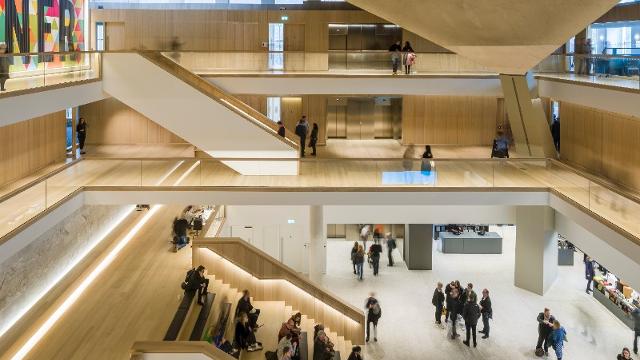 Eltham Palace & Gardens
If the weather is favourable, it is well worth making the effort to visit this 1930s art deco residence, which also has attractive moated gardens and the remains of a Tudor royal palace. A dream home created for Stephen and Virginia Courtauld – and their pet lemur – Eltham has a period glamour that is quite swoon-making. Gorgeous circular carpets, exquisite marquetry, natty chrome bath-taps – a free audioguide and home movie footage explains all. Opening hours are currently restricted as the Palace is undergoing renovation works; it is due to re-open fully in spring 2015 with additional rooms, replanted gardens and a new visitor centre.
Address: Court Yard, Eltham, London SE9 5QE
Opening times: Sunday 10am-4pm. Closed Monday-Saturday
Price: full price £10.20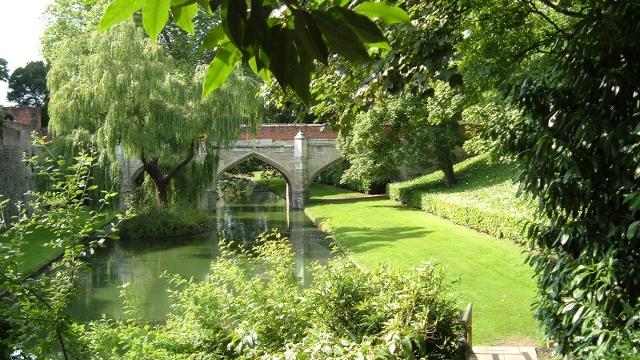 Fashion and Textile Museum
Founded by fashion designer Zandra Rhodes, this appropriately vibrant orange and pink museum is the flagship attraction in Bermondsey Street. There is no permanent collection, just a sole changing exhibition related to fashion, textiles or jewellery, plus a small shop showcasing work by young designers.
Address: 83 Bermondsey St, London SE1 3XF
Opening times: Tue-Sat 11am–6pm, Thu 11am-8pm, Sun 11am–5pm. Closed Monday and when there is a change of exhibitions
Price: full price £8.80
Garden Museum 
Devoted to gardens and their design, this relaxed museum sits inside St Mary's at Lambeth church. As well as a changing exhibition, there is also a permanent display of historic gardening tools that includes such unexpected sights as a glass cucumber straightener and a tin of Corry's "Slug Death". There's an excellent café and gift shop, while at the back is a small 17th century-style knot garden and the tomb of Admiral Bligh of "Mutiny on the Bounty" fame.
Address: Lambeth Palace Road, London SE1 7LB
Opening times: Sun-Fri 10.30am-5pm; Sat 10.30am-4pm. Closed first Monday of the month
Price: full price £7.50
Tower Bridge Exhibition 
Opened in 1894, Tower Bridge took eight years to build and is now a much-loved London landmark. A visit here is not just about enjoying the splendid views from its 42m-high walkways – it's also an engrossing insight into Victorian engineering and life on the Thames. The bridge is raised around 80 times a month – see the website for a schedule.
Address: Tower Bridge Road, London SE1 2UP
Opening times:  April-September 10am-5.30pm daily, October-March 9.30am-5.00pm daily
Price: full price £9
Emirates Air Line 
Opened in June 2012, the Emirates Air Line is a 1,000-yard cable car ride that stretches above the River Thames and links the Greenwich Peninsula with the Royal Docks. Integrated into Transport for London's passenger services (you can pay by Oystercard), it is an intriguing mix of aerial sightseeing trip and commuter link. Weekends are particularly busy, with some 10,000 passengers a day at peak times, so you may have to queue. The ride takes five minutes (ten at weekends) and reaches a maximum height of 295ft – high enough to enjoy panoramic views over the river, the O2 arena and the towers of Canary Wharf. It helps to go on a clear day, and the cable cars take 10 passengers. The southern terminal is a short walk from North Greenwich Underground station, and includes a cafe, souvenir shop and the mildly interesting Aviation Experience – a small room with some aircraft-related exhibits, such as a jet engine made from 165,000 Lego bricks, plus simulator rides for an Airbus A380 and Boeing B777. On the north side you can pick up the  DLR line at Royal Victoria station, and while the area can seem quite bleak there is a cafe in the nearby The Crystal, which has an exhibition about sustainable cities, and you can walk east and back across a footbridge to see the restored 1890 steamer SS Robin.
Address: Emirates Greenwich Peninsula Terminal, Edmund Halley Way, London SE10 0FR
Opening times: April-September Mon-Fri 7am-9pm, Sat 8am-9pm, Sun 9am-9pm. October-March Mon-Fri 7am-8pm, Sat 8am-8pm, Sun 9am-8pm Aviation Experience 10am-6pm daily
Price: single ride £4.50, plus various combination tickets available. Aviation Experience £3, simulator £45
Cutty Sark 
Launched in 1869, Cutty Sark is one of the world's great sailing ships, a "clipper" that sailed at record speeds from London to China (to pick up tea) and Australia (for wool). Since 1954 it has been moored at Greenwich as a mighty attraction; in 2012 it was given a new lease of life when, following a fire and restoration, it was reopened to the public by Her Majesty Queen Elizabeth II. This fresh and dramatic display, which enables visitors to walk right under its copper-clad hull, is almost as astounding as the ship itself with its towering masts and complex network of ropes and sails. Visitors follow a one-way self-guided tour through its decks, with much to contemplate from the small bunk beds where the crew slept to a lively collection of 49 ship's figureheads amassed by Sidney "Long John Silver" Cumbers.
Address: King William Walk, London SE10 9HT
Price: full price £12.15